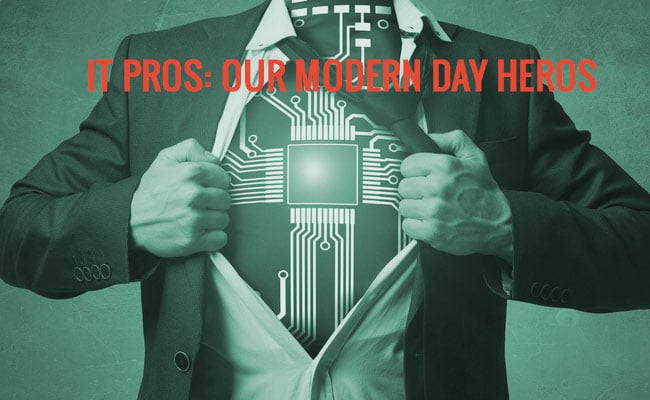 IT professionals are modern day heroes; businesses can't operate without you.
But now that your clients have identified you as their resident computer genius, you'll almost certainly get requests that extend beyond your normal scope of work. Where does your work begin and end? Here's why IT Pros should have a go-to web design agency.
We get it too! Since we operate in the website/Internet/programming world, clients ask us about anything related to computers. They don't distinguish between systems management and software support (IT) and writing website development code.
The Left Brain, Right Brain Conundrum
IT is a left brain logic and engineering skill. Website design is a creative marketing (right brain) skill.
Let's look at the typical tasks of an IT services company and a web design and marketing agency: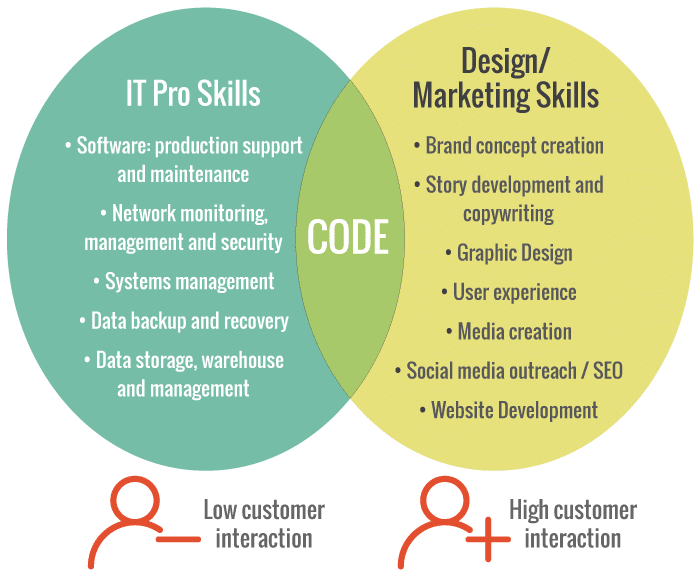 They could not be more different, but the overlap lies in the code development.
Because there is code involved in the website building process, clients believe their IT firm can handle the whole thing. Sure, you could fix a website, or program one from scratch. But the primary work is creative A computer IT technician is a left-brain engineer, who keeps the computer systems running. Designers are right brain creatives who drive the sales process.
Read our post on why having an IT guy be your website manager is insane!
Websites, Branding, and special skills that bring them together
A brand's image is determined by the visual and emotional impact of its marketing components and the language that communicates it.
A website is the most significant visual expression of a company's brand, and like most visual media, it requires artistic ability. It should be beautiful, functional, and convert to sales. Websites are a vehicle for storytelling (which is a far cry from data mapping or troubleshooting hardware issues).
Client interaction is huge
Most IT Pros we know prefer keyboard interaction over people interaction. Designing, writing and building a website takes many, many hours and a ton of client face time. Do you see yourself doing this?
3.5 Billion and counting…
With over 3 billion websites out there in our borderless global economy, it's tough to stand out. Design pros stay on top of new in website technologies, know how to engage prospects, and how to get the client's website to convert to sales. When it's done well, this is a specialty that can turn a "mom and pop" into an empire.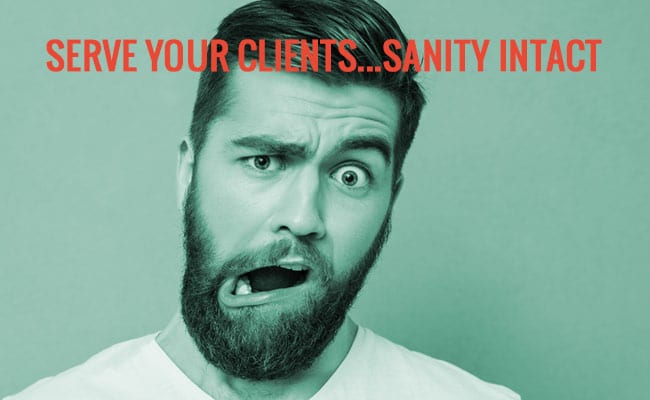 Keeping sane and serving clients
Because you care about serving your clients and their businesses, you want to support them. But you also want to keep your sanity intact.
We all have a network of people with amazing skills who we can call on for specialty services. Having a go-to web agency you can refer your clients to makes you another kind of hero.
Find a great match whose work you trust, whose business practices are aligned with your own and who you can count on to deliver value to your clients, just like you do.
After all, you wouldn't bring a PC repair kit to a design studio, and you won't find us trying to repair a server anytime soon. If you're an IT professional who wants to develop a relationship with a reliable and creative web design team, give us a call. We're eager to meet you, too!