Your website has a purpose in saving our planet
20 years ago, solar energy was considered a weird energy source and not widely accepted. All that has changed, and it's because of you. Here's how your solar energy website design can change that.
Today, your business is part of a thriving energy sector that has increased the use of solar energy in mainstream America. This is the time to grab the golden ring and stand out in the solar energy online marketplace.
Solar energy as a BRAND isn't stylish or sexy YET, but we can make it so.
What does your website need to have to stand out?
If you are going to save our planet, your website has to generate business for you by giving people compelling reasons to use solar energy, understand it's more simple and economical than they think, and trust that you can do the job.
My opinion is that solar is not sexy, but it can be. Once it is fashionable, people will flock to it.
This is what you are up against when a prospect visits your website:
"I don't know you—I don't trust you—I don't care." YET!
It is proven that people buy from companies they know, like and trust. Does yours accomplish that?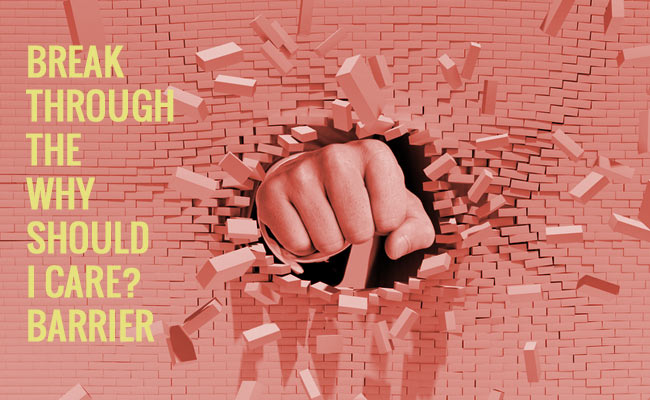 How do you break through the "I don't care" barrier?
Most solar energy website designs:
Have boring headlines
Me-focused generic copy
Don't tell a story
Are not action-oriented
Every person who starts a business has a path that got them there. What is your story?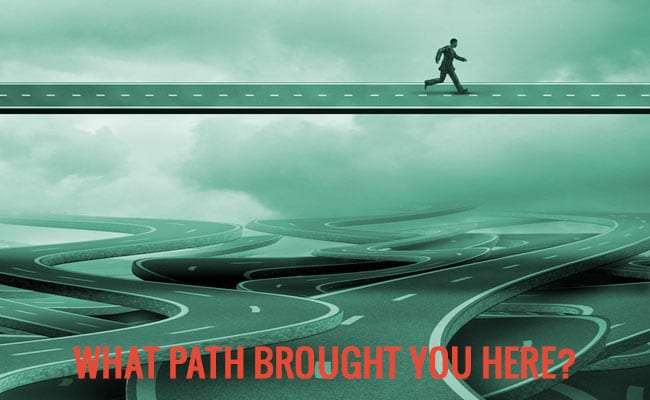 Do you have a passion for delivering clean energy to the masses?
Is there an event in your life that woke you up to the environmental crisis we are in today and you decided to do something about it?
When you had kids, did you realize they needed their planet to survive?
Whatever your personal path is, that is the story (narrative) your website should be telling.
Letting people get to know you through storytelling begins building a connection, and therefore creates trust. Showing your personality and values gives people a reason to care about you.
If they searched for and found your website, they probably already like the idea of solar energy. Now, you have to show people why you are the best and only choice to work with. Remember, people buy from companies they know, like and trust.
When we begin a solar energy website design project, we don't start by picking pictures.
We break the "I don't know you, care about you, trust you" barrier with our 4 step process.
Learn more about our "Break Through" branding process here
Step 1 is to create a narrative that tells your story and sets the voice, purpose and design direction for the website.
The parts of your narrative: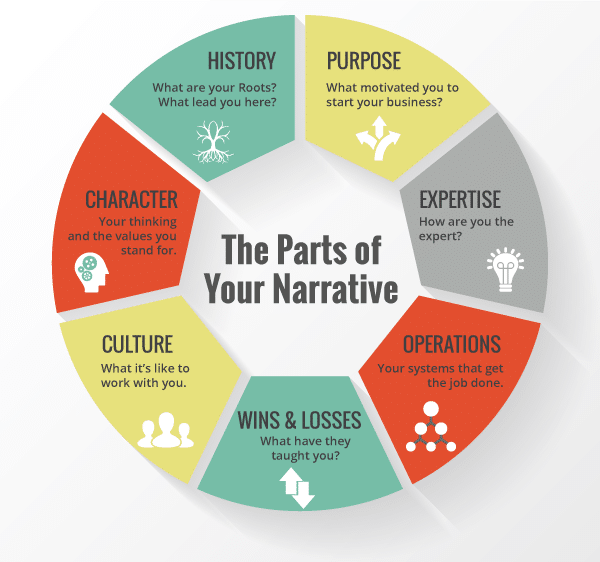 History / Roots: What lead you here?
Purpose: What motivated you to start your business?
Character / Values: What do you stand for?
Expertise / Experience: Establish you as the expert
Culture: What it's like to work with you
Operations: How the job gets done so people trust your system
Wins / Losses: What they have taught you
From this detailed narrative, we create the design and language that is consistent with your character and personality.
Solar energy is still cutting edge technology, and we are always surprised at how old-fashioned most industry websites are. Many are not even mobile-responsive! Your website design and language must also be cutting edge, or people won't believe you. There goes trust.
Your website design may be your most valuable business marketing tool because it is capable of putting you closer to your original earth-friendly intention of saving our planet.
Work with a design firm that cares about a healthier planet
When I saw "An Inconvenient Truth", I wept. Al Gore woke me up.
At Network9, we want to use our talents to support companies that do some good in the world. Strengthening even one company in this industry gets the word out and enrolls more contractors and people in choosing solar energy.
When you begin to work with our web design agency, you'll be able to learn a lot about us just by the 12 questions we ask you. Read them here.
If we're going to help you sell the benefits of clean energy, we need to have an understanding of what those benefits are and how it solves a big problem. Your designer will be so eager to cheer for team green that you, too, will feel a renewed passion for solar power. 
We would love to be the team that helps you achieve your goal of changing minds about solar power.
We can help make your product more desirable.
Does your clean energy business need a website that wins more hearts? Give us a call at 1.212.979.8055 to request a complimentary consultation with one of our branding experts.