Personal Branding is a great way to fall in love——with yourself!
Most New Year's Resolutions are about improving. We all promise ourselves that we're going to be "better" in the coming year. Usually, it involves a task (or work— yuck) In a way, we want to rebrand ourselves. How can you turn your New Year's resolutions into a personal brand statement that will make achieving your goals more fun and even inspirational?
We're all familiar with some of the big ones, so let's try translating them into a Personal Brand Statement:
"I want to lose weight." Brand Statement: I am the slimmest, healthiest, most energetic (insert profession here)

"I want to write my novel." Brand Statement: I create the funniest, most informative books on (insert subject here)

"I want to make more money." Brand Statement: My products stand out because…(insert benefits here)
Saying "I want to lose weight" is the same thing as a client saying "I want to make a lot of sales".  That's not branding. That's a goal. Branding is the honest reflection of your company, or in this case, yourself. Branding is a state of BEING, not DOING. One year we boldly wrote "We are an award-winning design agency." And, it happened. The key word was "ARE".
This sums it up nicely from a tech company CEO: "Our rebrand statement took the focus off product and pricing and instead placed the emphasis on the value we bring our customers' businesses.
What matters is what we make possible, not how we get there, or what we do."
What is your value? If you've got a New Year's resolution, think of it as a personal rebranding.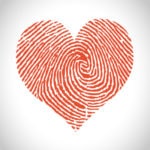 When designing your 2014 "me" brand, try these 3 things:
Who do you want to be? Start with "To be…" Write it down, and make it specific and inspirational. Reach a little higher than you think you can go—stretch a little.
What are the 3 things you do that define you?
Am I supporting my passions and ethics with what I do?
This year, don't resolve. Rebrand. It can change the way you feel about yourself. And, it will actually change things.