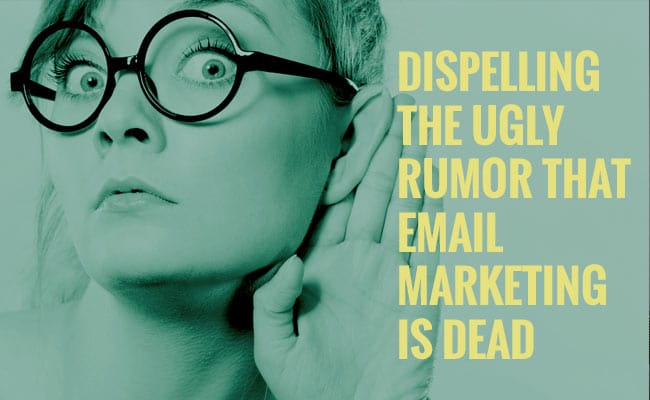 Well, it's not. Email marketing is still one of the most effective ways to reach people—if you do it right.
If you're looking to build rapport with existing customers and attract new ones, email newsletters work. They reach your audience right where they are most comfortable: their own inbox. Best of all, they signed up in the first place!
So, if you've heard that ugly rumor about email marketing being dead, think again.
Email is alive and well.
Why do we love email marketing?
Email newsletters give your business a direct line to your prospects
People are already open to reading it because they already signed up
Keeps you top-of-mind with existing customers
It's a way to give value to subscribers
They're easy to create and cost-effective
Provides trackable ROI so that you can measure your response
It's a proven long-term strategy
A clean, real email list is a valuable corporate asset
The trick to effectively using email newsletters
Keeping your emails fresh and keeping them engaged is the cure for common boredom.
What content you write to keep it fun for your subscribers will depend on your niche, but there are tactics that apply no matter what type of business you're in.
Learn more about our writing services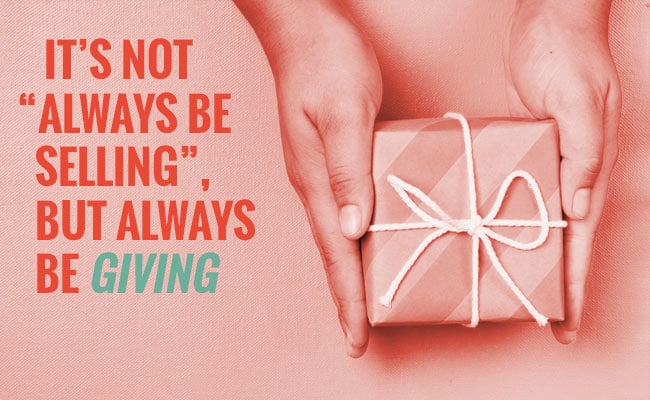 It's not "Always Be Selling", but always be giving
Change your mindset from getting to giving. What can you offer of value? Why did they join your mailing list in the first place? What do they want to know?
Nothing kills an email campaign faster than always pushing your service or product on people. Think about ways to give.
Original Content
Content creates opportunities to delight, educate or inform your audience in ways that are related to your company's product or services. If you are not publishing content at this point, you are way behind the market. Hire a writer and get started telling stories.
Ideas for writing content include:  
Sharing recent studies or surveys related to your business, industry or field
A synopsis and link to your original blog posts and guest blog posts on your website
Comment/opinionate on a newsworthy event/development in your field
New trends in your industry
Case stories of a recent project and how you did it
Statistics, data points and infographics
A top ten list (trends, best sellers, things people asked for, and so on)
Motivational quotes related to your business
A roundup of your most popular videos, blogs, services, etc.; good for year-end timing
Share third-party tools and/or apps that your audience will find useful
Updates on your social media channels
Contests: Done well, these can be a lot of fun and are a way to give back
Share a bit of humor! Tell a joke or include a cartoon
Company Information
If a person has subscribed to your email newsletter, they're already interested in what you do and finding out more, so give it to them!
Company-related information is a great way to be human, keep them in-the-know and increase trust by filling them in on your accomplishments through storytelling. Rewrite your About Us page to humanize your company. Learn more about why your About Us page matters here
Some ideas for company-related content include:
The year at a glance: Recap your big wins. Note: make it a dramatic story!
A behind-the-scenes look at how your team spends the holidays: humanize your team
A cheerful holiday message from the CEO
Favorable articles about your company
Company anniversaries and milestones, written as a heroic story
Award nominations and/or wins
An updated list of open positions for hire (encourage a fresh start in 2018!)
Stories about your company's history: What did you learn along the way?
What you are planning for the new year: Build suspense
User-Specific Information
Company Updates
Users always want to know what you are doing for them and appreciate any updates that directly affect them.
Include:
Business changes that will impact your customers in the new year
Important dates and deadlines to keep in mind for the upcoming year
Special events you are planning
A special newsletter-only EBook, white paper, coupon or gift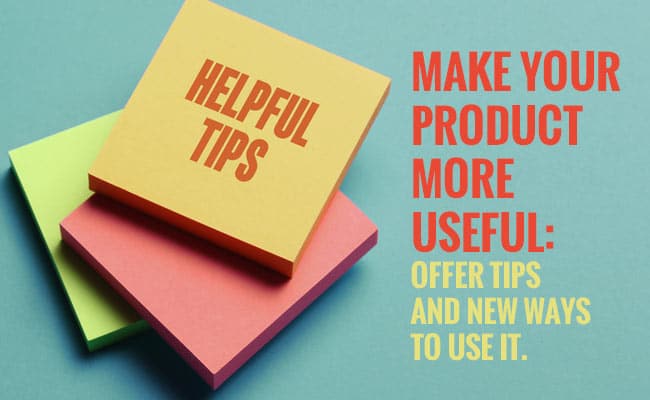 Make your product more useful
Inform your users about any updates to your product(s) or services and new ways to use them.
Include links to recent case studies and research (Give them the chance to find more info if they want it, but don't bombard them with it.)
Tips for little-known uses for your products or services
Share cool new best practice advice for products
Start an exclusive tip of the month series, and launch it on New Year's Day!
The latest deals and discounts on products and services (send this out before Black Friday for best results!)
Share a customer product or service review
Use more multi-media
Text is usually the go-to form of delivery so shake it up. Video content and images are universally loved and shared.
Product-featured demo videos
How-to videos
Images to go with stories of your products in use
Images and/or videos of your services in action
Employee hero content (Day-in-the-life videos)
User-video reviews (good place for a little humor)
Show your human side
People open their wallets to companies they know, like and trust. A human face creates relationships and boosts brand loyalty and trust. People are more likely to trust businesses when they know that real people are behind them. Use your email newsletters as an opportunity to put your team center stage.
Include:  
A team spotlight with holiday-themed pictures/videos and back stories
An executive interview (how about making it a series?)
An advice column from your team experts (another series!)
Customer photos: Make them the hero
Information on your customer loyalty program
A "Thank You" or "Happy Holidays" message or video message
Event Information
Upcoming events are always a widely-opened and shared newsletter campaign. Email is a great way to sell tickets, increase attendance and build excitement. An event campaign starts at least 6 weeks before the actual event with a series of save-the-date, sign up, confirmation, event details, reminders and more reminders.
Event information presented in a fun, colorful way to create excitement
Information about events that your company is sponsoring in the year ahead
Partner holiday events that may be related to your field or business
Any videos or webcast recordings of recent events
Community service initiatives and goals
Answer FAQs
Providing information regarding help and support for your company through email newsletters is also another creative way to get the word out while proactively reducing the volume of help calls to your customer service department. You might include:
FAQs with answers
Free resources and guides
Customer service cases and resolutions
Before and after stories
These ideas are sure to keep those creative juices flowing this holiday season so that you can uplevel your email newsletter game and avoid getting lost in the marketing shuffle.
Remember, your subscribers want to hear from you! All you have to do is be consistent and give.