When the folks at WISH launched their new live/work/study program for interns, they needed a new idea for the marketing campaign.
The WiSE brochure design was part of a campaign that included a new website and supporting marketing materials.
We thought, this brochure design has to be about the experience students will have living in DC and joining a community of other interns. What could be more fun? We named the new program WiSE, for Washington Intern Study Experience. This project, including the website, won a Gold Stevie award in 2018.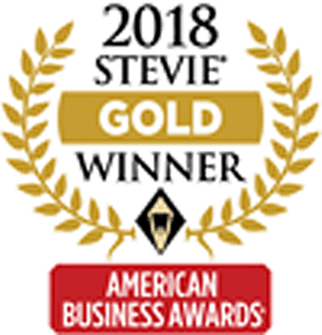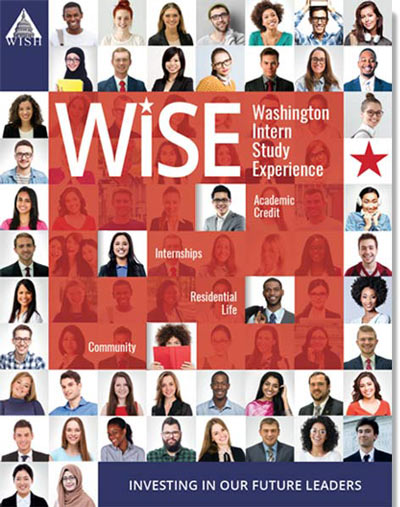 The cover is all about the kids. The diversity of the students is amazing and is an important part of the experience. There are windows for the 4 faces in the red area so the cover has dimension, and the cutouts open to testimonials on the inside spread.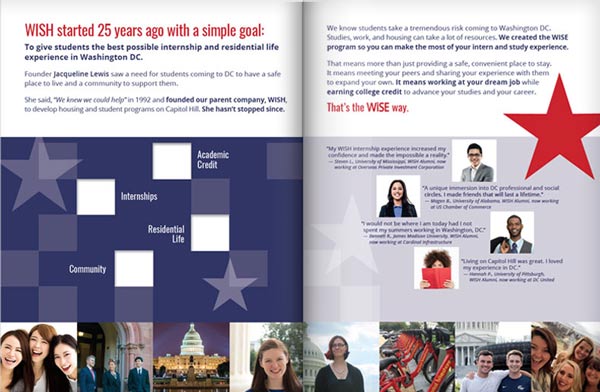 The rooms the interns stay in are both modern apartments and classic row houses. the collage shows the variety and more images of the kids having fun.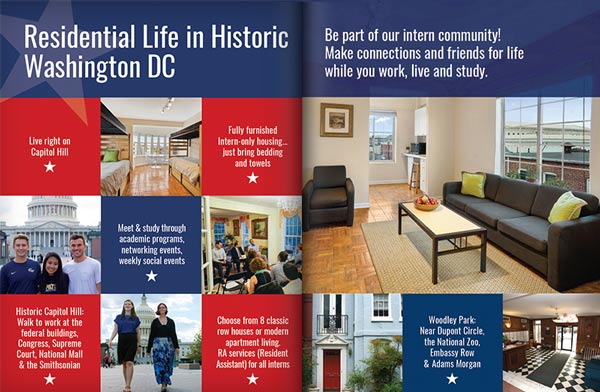 The company helps the students get an internship with many DC organizations. We created a custom map of Washington showing where the interns work and the proximity to WISH housing. Location is a very important factor in choosing this company.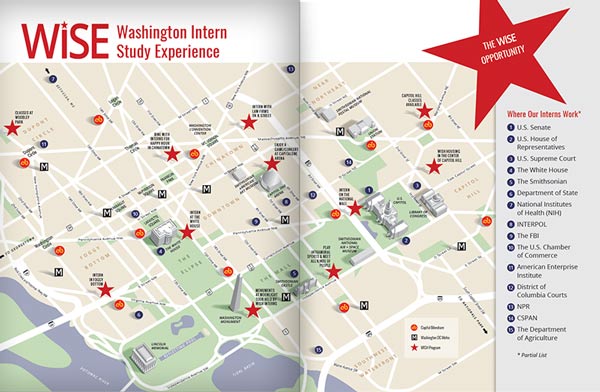 This spread shows the benefits of the work-study program for college students. They earn credit, get career development, on the job experience, networking and mentor opportunities and more. It's the WiSE way to learn!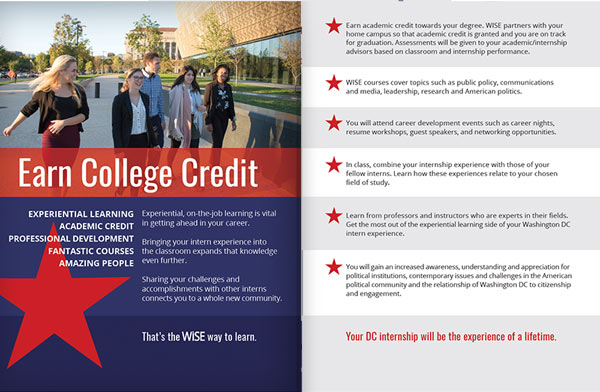 The back cover of the WISE brochure design has testimonials from the students to reaffirm the amazing experience they had.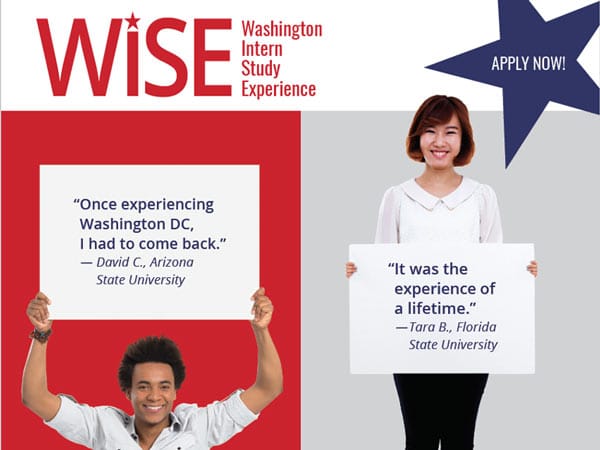 See more of our Graphic Design work here
Read our post on why a Brand Strategist is the smartest investment a business can make
Need a writer and designer for your next brochure? Talk to us and see how we grow your business.