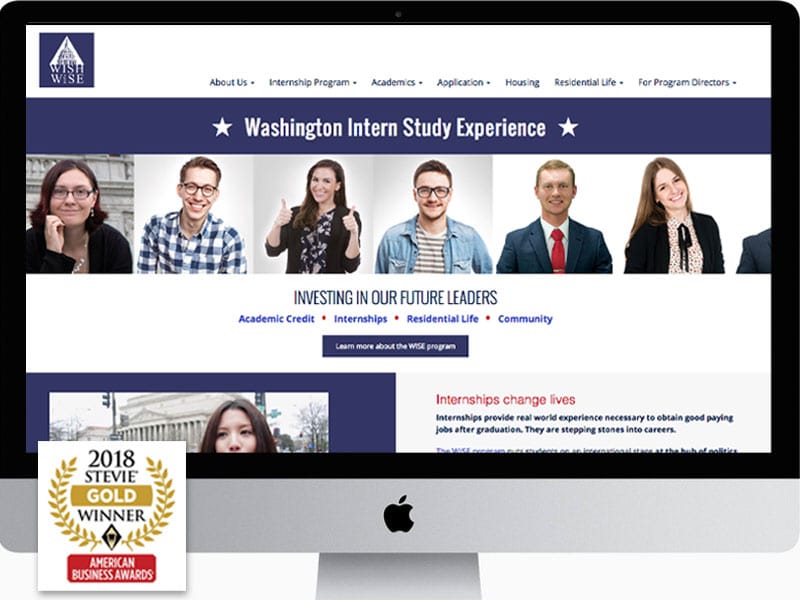 The Wise brand, website and brochure design story
One of our long-time clients, WISH (Washington Intern Student Housing), came to us to launch a new work/study program for interns who come for a semester and stay in their Washington, DC housing.
They asked us to "design a brochure" to launch the program, and they wanted to call it "Academic Program."
We didn't see this as a simple tri-fold brochure design…we saw this as an opportunity to launch a brand.
We started by naming the child company "WiSE" (Washington Intern Study Experience) to play on their parent trademark. We created the Brand Strategy, Website design, tagline, logo design, brochure design and copywriting, video script, custom map illustration and supporting materials.

For this entire marketing campaign, we won a Gold Stevie Award.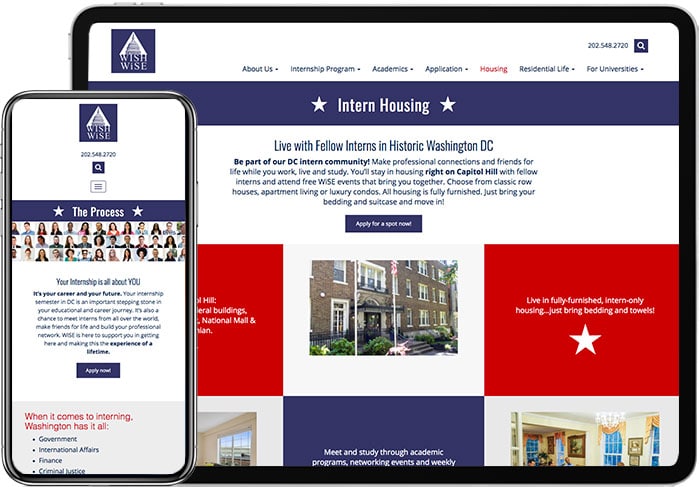 To differentiate them from other intern programs, the brand strategy demonstrates the amazing experience of living, networking and interning in DC in a community of fellow interns. It speaks into the dreams and aspirations interns feel about coming to DC for a semester. No other program can claim this—a huge benefit of WiSE.
The students themselves were the inspiration for much of what we wrote.
They said it best. We spoke to many of them to understand the emotions of coming to our nation's capital and what they gain from this. That's why the website and brochure design features grids of student's faces. The copy we wrote speaks into the emotional aspects and the practical graduation benefits of their semester in DC.
The Wise brand, website and brochure design project made us fall in love with Washington all over again.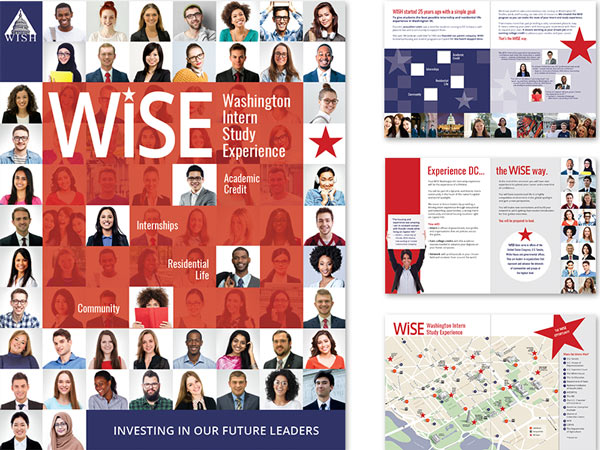 Brochure cover and inside spreads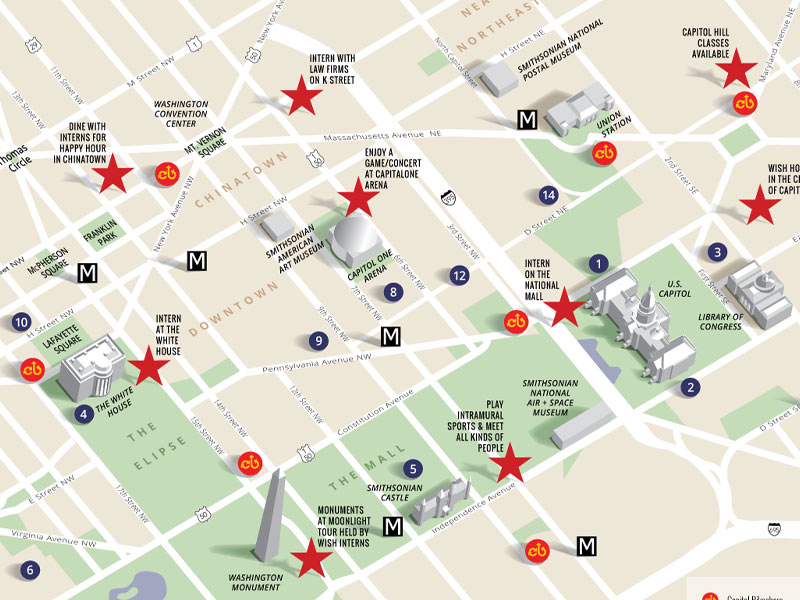 Custom Map Illustration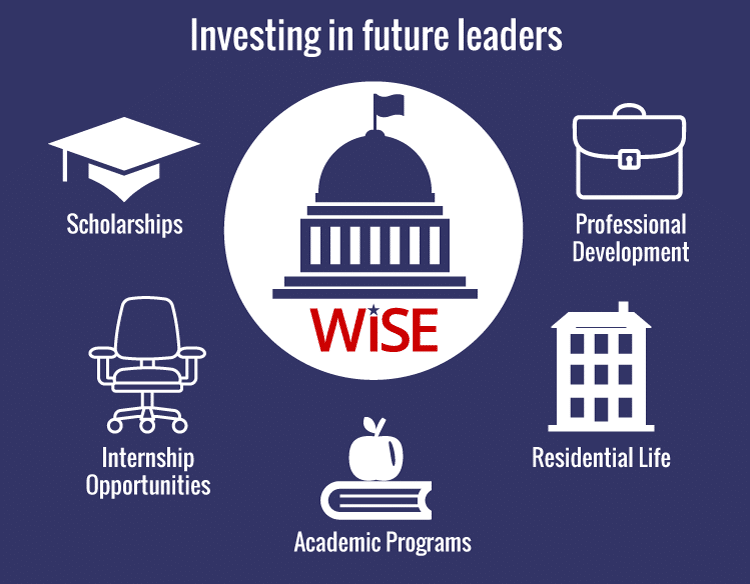 Postcard Design
Explore more of our Web Design work
Browse more Graphic Design work