What is Brand Loyalty?
 "When consumers become committed to your brand and make repeat purchases over time. Brand loyalty is a result of consumer behavior and is affected by a person's preferences. Loyal customers will consistently purchase products from their preferred brands, regardless of convenience or price."
We've certainly given this advice over and over again: make your brand's fans into FANATICS. Get them to live and love the culture of your brand.  The most successful companies show us over and over again that to be big, you've got to be more than a product: you've got to be a LIFESTYLE.
But everyone knows that sometimes, lifestyles can get…a little out of control.
Below are 5 of the craziest brand loyalty fanatics to date.  "Zealous" does not begin to describe.
George Reiger: Disney Brand Fan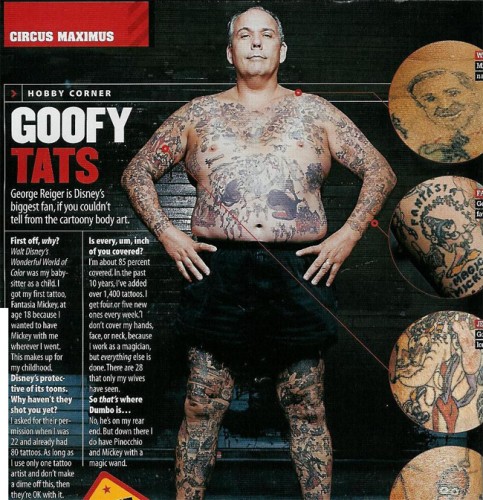 That's right. George Reiger gets 4 or 5 new tattoos every week. And a ton of them are Disney themed. Disney has given him permission to be covered with their characters, so long as he doesn't make a dime off of his 85% tattooed body. That's commitment, folks.
Mike Fontaine: McDonald's Collector
Mike Fontaine has collected over 75,000 pieces of McDonald's merchandise and memorabilia. Whether it's souvenir cups or Happy Meal Toys, Fontaine's 50+ year collection is the largest in the world. He had to build a barn just to house it all!
Egyptian Revolutionary: Named his child "Facebook"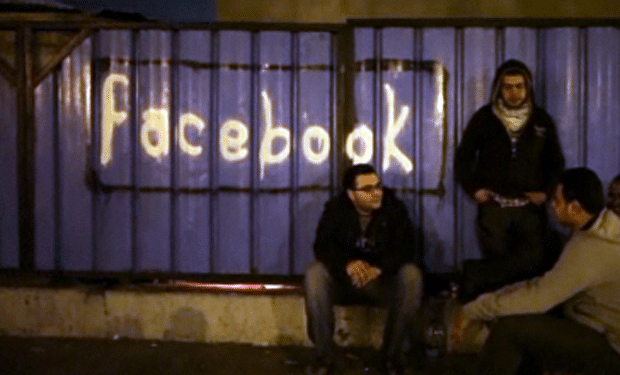 So to call this guy a "brand fanatic" might be a little short-sighted.  A young Egyptian man was so moved by the Tahrir Square Revolution in Cairo that he named his first-born daughter "Facebook" after the social network that instigated the movement.  It's great that he was inspired, and we're all for righteous revolution, but now there's an actual human woman named Facebook.
There is always a cost.
Penny Gold: Converse Collector

This picture doesn't begin to do justice to retired school teacher Penny Gold's Converse collection. To date, Gold owns 733 pairs of Converse Sneakers. Everyone knows the cool, fun brand gets a LOT right, and they've obviously done their job in converting Gold and many other collectors into downright Converse-Crazies. That is brand loyalty gone wild!
Do you know a brand-fanatic we missed?  Tweet @ us @network9 OR like us on Facebook!