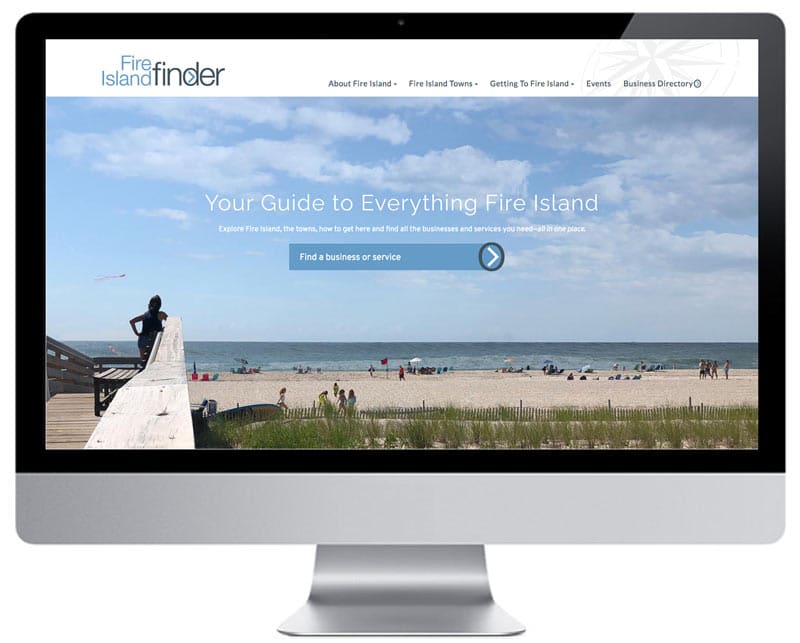 I fell in love with Fire Island back in the 70's when I took a share in a Lonelyville house. The lifestyle, the ocean, the relaxed vibe got me right away. I am now a homeowner in Saltaire, one of the loveliest towns on the Island. I created the Fire Island Finder because I often had trouble finding local businesses on the Island and the mainland in one directory. So I decided to build a complete directory of all the businesses that service Fire Island on the beach and nearby mainland.
The FI Finder is a guide for beach lovers who want to explore this amazing island. It is also my love letter to a place I hold dear. I raised my kids here and they were lucky to run free, jump in the ocean and catch worms. It is indeed a magical place, and we all know how lucky we are to live here.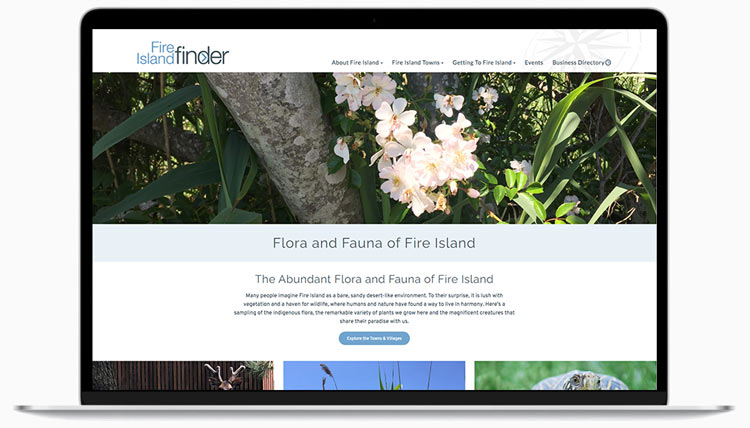 It started with another one of my obsessions, map drawing. Back then, we didn't have Google maps and no GPS. So I drew my own by hand for the Fire Island Finder website. These are two of the maps you see on the website. There are maps for each town. I carved the compass in the sand while on the beach one day.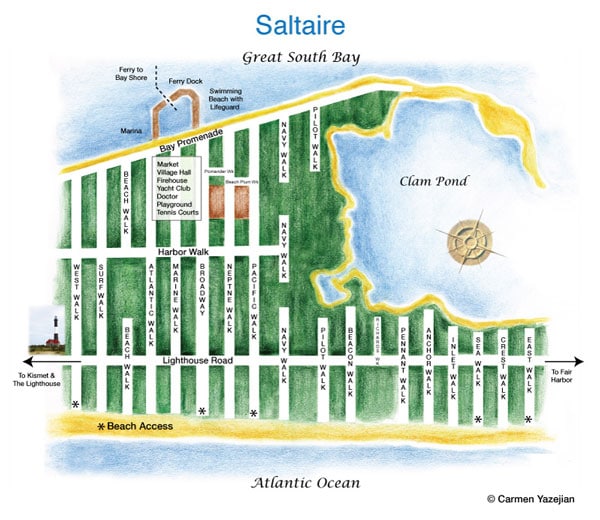 Fire Island is a natural wonder. Over the years, I have taken a zillion photos of the beach, the jaw-dropping sunsets, the deer, the scenery, my garden, the houses and the fun. The variety of wildlife is amazing, and how many plants and trees grow in this environment. For my own amusement, I created a page dedicated to the flora and fauna of Fire island.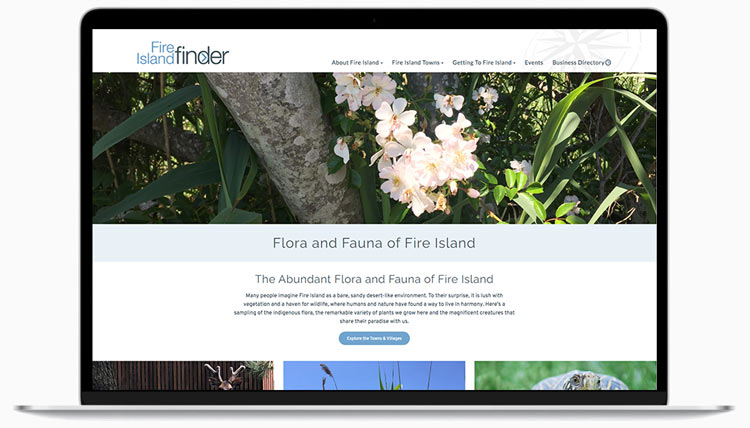 There is a page for each town, with lots of photos, maps, and directions, so people looking to stay here can find the town that is right for them.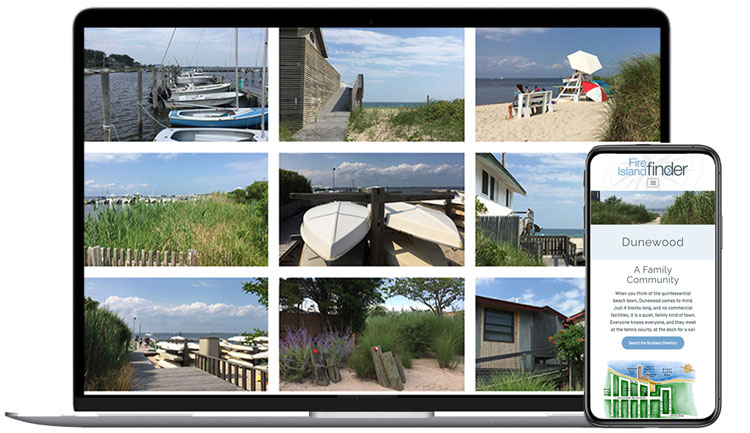 The heart of the Fire Island Finder website is the Directory. Behind it is a database that continues to grow, so people can get their bike fixed, find a realtor, restaurant, hotel or a slice of pizza in any town.

The logo is designed by another Fire Islander and dear friend. Elliot Kreloff is a brilliant designer, author and all-around Renaissance man.